The construction of the new AMS laboratory continues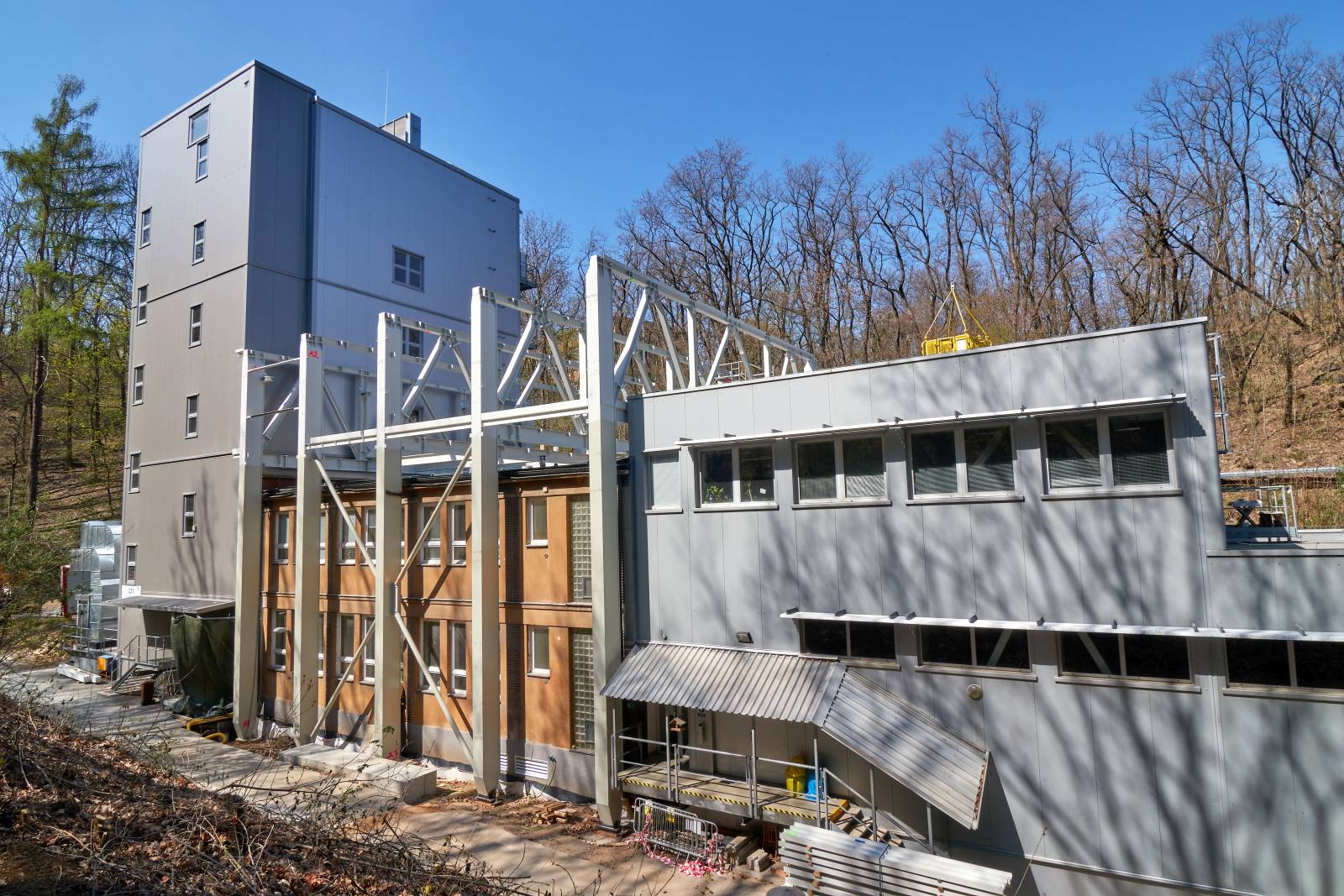 Construction work of NPI building No. 231 for the new AMS laboratory has started in the spring of this year within the framework of the RAMSES project ("Ultra-trace isotope research in social and environmental studies using accelerator mass spectrometry", i.e. AMS), funded by European Structural and Investment Funds, Operational Programme Research, Development and Education.
After embedding driven micropiles into ground for the foundations of the building, reinforced concrete footings were constructed on both sides of the building and part of the steel structure of the building was erected.
The attached photos and video show the demanding assembly process of the first part of the building's steel frame from mid-April 2019.