New labview inteface for Irradiation chamber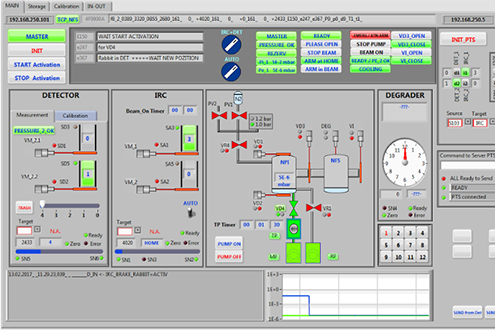 We have a new interface to the PLC microprocessors that was created in LabView.
It enables the simultaneous operation/monitoring of
vacuum systems of the Irradiation Chamber (IC)
mechanical parts of the IC
mechanical parts in the detector station
The interface is divided into three main sections because of the nature of the task:
On the very right part, there is also an interface to Pneumatic Transfer System (PTS).
On the very left - there are two pages dedicated to manipulation of the sample control/monitor systems.
In the middle - there is a vacuum control/monitor system.
Newly, it is possible to send commands to PTS subsystem and control and monitor the sample transfer from one computer.