Michal Landa died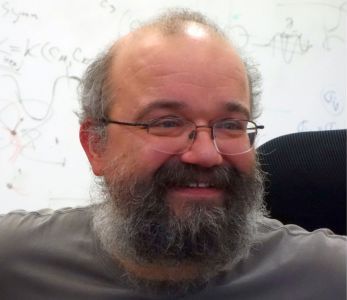 Ing. Michal Landa, CSc., a key scientist at the ESS Scandinavia-CZ project and the Head of the Laboratory of Ultrasound Methods of the Institute of Thermomechanics of the CAS, suddenly died on April 10th, 2018 in the unexpected 53 years in Vsenory near Prague.
M. Landa graduated from Applied Mechanics at the Faculty of Mechanical Engineering of the CTU in Prague, and since 1989 he has been working at the IT CAS, during which time he has spent half a year at the Dept. of Metallurgy and Materials Engineering, Katholieke Universiteit Leuven, Belgium. He was a widely recognized specialist in the research of mechanical and elastic properties of materials by the method of resonance ultrasound spectroscopy. He has published several dozen scientific papers, he has participated (among other things) in the research of phase transformations in shape memory alloys, especially cobalt-based ferromagnetic alloys, or composite aerospace materials. He was a supervisor of the master and Ph.D. thesis of students from CTU faculties: FNSPE, FME and FEE.
He was also very popular for his positive character, immediacy and helpfulness.
Honor his memory!