Cooperation with industry: ESS Scandinavia-CZ and SINE2020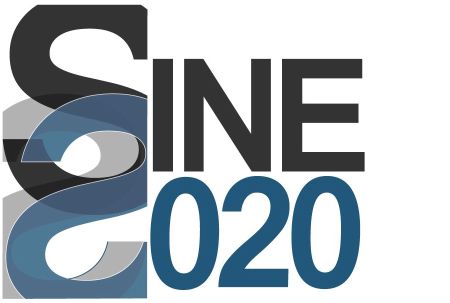 ESS Scandinavia-CZ project cooperates with SINE2020 project. SINE2020 (Science and Innovation with Neutrons in Europe in 2020), a European R&I project funded from the H2020 programme, is formed by a consortium of 18 partner institutions from 12 countries.
It has two objectives:
Preparing Europe for the unique opportunities at the European Spallation Source (ESS) in 2020
developing the innovation potential of neutron Large Scale Facilities (LSF's).
Background
Today's society is being transformed by new materials and processes. Analytical techniques underpin materials development and neutrons, with their unique properties, play a pivotal role in a multi-disciplinary, knowledge-based approach. Industry and the neutron research community must however work together more closely to enhance their innovation potential. Neutrons are only available at LSF's, presenting specific challenges for outreach. National and European initiatives have combined to create a user community of almost 10000, mainly academia-based users, which is supported by an ecosystem of about 10, often world-class national facilities and the European facility, the Institute Laue Langevin. Europe leads neutron science and is investing almost 2B€ in the ESS.
SINE2020's approach
New and improved services will be developed in SINE2020, by the LSF's and partners, in an approach that includes outreach, samples, instrumentation and software.
User Services: Improvements to the user-services for sample preparation (with focus on chemical deuteration, crystal growth), sample environment and data treatment at LSF's, based on standardization across facilities.
R&D Technology: Cutting-edge instrumentation and detectors are pillars supporting the world-class science that users can perform at LSF's.
Industry Consultancy: This networking activity will act as an intermediary between industry members who may go to the facilities to use neutrons and the LSF's.
Training: The e-learning platform e-neutrons will be extended to provide students and scientists around the globe with a free tool to learn about neutron scattering. A number of selected general introductory schools as well as specialized schools will be financially supported each year.
EU Funding
SINE2020 is supported by the European Union. It is part of the call INFRADEV-4-2014-2015 on "Implementation and operation of cross-cutting services and solutions for clusters of ESFRI and other relevant research infrastructure initiatives" and falls within the funding scheme RIA – Research and Innovation action.
Using neutrons for research
Neutrons as probes
For research purposes, neutrons are released from their role as a component part of matter, and are used as probes with which researchers can look inside a very wide variety of materials. With neutrons one can, for instance, look inside a big car engine, investigate drug delivery, see how plants uptake water, get insights into the development of superconductors, etc...
In a neutron scattering experiment, a neutron beam passes through the sample or technical component under investigation. By observing how the direction or velocity of the neutron changes, researchers learn about the structure, composition or dynamics of the sample on an atomic scale. Having this basic information we can understand the physical, chemical or biological properties of a material.
When beams of neutrons are used to probe small samples of materials they have the power to reveal what cannot be seen using other types of radiation. Neutrons appear to behave either as particles or as waves or as microscopic magnetic dipoles. It is these specific properties which enable them to yield information which is often impossible to obtain using other techniques. Beams of neutrons can be scattered by materials. If the neutron energy is chosen correctly, then their wavelength is similar to the distances between atoms or molecules, and the pattern of scattered neutrons can be used to produce an image of the atomic structure.
Download the ENSA brochure on the use of neutrons for science and technology.
What can neutrons show?
Neutrons can show us the structure of matter, where atoms are located and how they move. Neutrons can also help to analyse the magnetic properties of materials, at the atomic scale. Neutrons show hydrogen atoms and can be used to highlight special structural features.
How are neutrons produced?
Together with protons, neutrons form the nucleus of most atoms. Neutrons are therefore part of all the matter that surrounds us. To be used as a scientific probe and produce a beam they have to be released from the nucleus by a process called fission, as happens in a nuclear reactor using Uranium or by firing a high-energy beam of protons into a neutron-rich element such as lead or tungsten – a process called spallation. We thus need a Large Scale Facility to produce neutrons for science, like e.g. many of the partners of SINE2020.
Case Studies
Materials & Components
Non-destructive Stress scanning : investigation of engineering size component, study of surface treatment
Non-destructive radiography and tomography (organic material , water, Hydrogen or Lithium visible after several centimeter of metal)
Trace element analysis
In-situ follow-up of alloy formation
Investigation of metals, alloys, glasses, ceramics, semiconductors, composites, nanomaterials
Irradiation tests (hardening, shielding, single event upset)
Energy & Environment
Investigation of H2 storage materials, Li-ion batteries
Imaging water in fuel cell
Following-up of chemical reactions and phase changes, catalysis process, lubricant action on surfaces
Mechanical stress in industrial components, composites, metals, ceramics
Crystal structures from powders and mixed phases
Non-destructive trace element analysis
Pharmacology & Biotechnology
Design of active substances
Solubility and stability issues
Macroscopic properties investigated at the microscopic level: molecules for drug delivery, surfactant, colloid solutions, etc.
Identification of drug-molecule binding sites
Study of membranes
Study of liquid/liquid or liquid/solid, liquid/air interfaces
Morphology of surfaces and thin-films
Chemical Industry
Macroscopic properties investigated at the microscopic level: detergents, personal & home care, drugs, surfactant, colloid solutions, etc.
Study of liquid/liquid or liquid/solid, liquid/air interfaces
Solubility and stability issues, design of active substances
Morphology of surfaces and thin-films
SYNERGI2018: coming soon!
SYNERGI2018 event (SYnchrotron and NEutron Radiation Go Industrial) will be organized in NEMO Science Museum Amsterdam, March 8-9, 2018. Preliminary website of detailed programme and registration for the SYNERGI2018 is online already on the web adress www.synergi2018.eu. Event will offer new analytical tools for engineering materials science. Key note speeches of engineering applications of neutron and synchrotron facilities will be held by: Daigo Setoyama, Toyota Central RaD Labs., Inc. (JP), Axel Müller, OHB System AG (DE) and Paul Collier, Johnson Matthey plc (UK). Business to Research Matchmaking (in cooperation with Enterprise Europe Network) will be connected with exhibition, research service providers and research infrastructures.
SYNERGI 2018 will demystify analytical Research Infrastruktures (RIs) for industry in the field of engineering, energy- and microtechnology. It will make possibly learn, how RIs are already working with a wide range of businesses and build a future vision of how RIs could be better integrated into the regional and European innovation processes. SYNERGI 2018 receives funding from the European Union´s Horizon 2020 research and innovation programme.
SYNERGI2108 is a joint event by SINE2020 (Industry Consultancy), Baltic Tram, CALIPSO plus and Accelerate2020, in cooperation with Enterprise Europe Network and Science Link.
Would you like to know how neutrons can inform your company's development and innovation? Contact: industry@sine2020.eu, or web page www.sine2020.eu.